"If your dreams don't scare you,
they are not big enough."
MY STORY
The German superstar with Nigerian roots made the impossible possible: with hard work and his God given voice, he achieved his goal and is now a well-known and popular singer, songwriter, vocal coach and producer. After capturing everybody's heart in Europe and parts of the USA, MANO (Mano Michael) – The Emotional Voice -has finally decided to storm his motherland Nigeria with some beautiful tracks. Born and raised in Africa the talented singer, songwriter and producer started his career at the very young age of five. Already as a child he dreamt the same dream over and over again. He saw himself standing in the spotlight performing in front of a huge audience. Since then he has been touching people's hearts all over the world with his music and numerous live concerts, together with mass choirs, which he has
instructed and conducted himself. His emotional voice fascinates the audience all over the world, and his songs – telling his very special story of life – help people overcoming all obstacles and resistances. In his concerts more than 60.000 people listened to his amazing repertoire.
In 2011 MANO turned his dream into reality and received an entry in the Guinness Book of Records as the first person with "The World's Largest Gospel Choir". In 2013 he cooperated with Snoop Dogg and other famous artists such as John Legend to produce some special, unique, great songs.
In 2015, after receiving the award for "Europe's Largest Gospel Choir" together with several other rewards in Germany and Europe and after releasing his album "Fly", he eventually decided to spread his music in Africa. His first single to be released in Nigeria, is dedicated to the most important person in the artist's life: his loving mother. Through his emotional song "Mama", MANO wants to express his love and respect for his own mother, but also for every woman who knows both the pleasure and pain of motherhood.
A mother is the only person who will always fight for and support her children. This song is furthermore Mano Michael´s message to every man and child: "If you have a mama, treat your mama right. Mama, you are the queen of my heart".
Insummer 2016 MANO – The Emotional Voice – released the new top summer hit "Brand New Day", the first single release from the album "In Time". With this song, Mano Michael brings the summer into people´s homes. His emotional voice, combined with the rhythm and the beat of the song, creates an endless party feeling.
The song again reached high placements in radio and TV charts all around Germany and Europe and was one of the best European summer hits in 2016. This smashing hit was Number one in six European countries. Mano Michael was invited to several TV shows and talk shows in Germany and Europe to present his top hit. 2017 Mano Michael won the "Camera Award", the most important award in Germany. With this award German and international artists are honored and recognized as the best artists in the country and abroad.
After the big success on "Brand New Day" MANO presented the club banger "S. O. S". It has been released on February 10th, 2017 all over Europe and became again a big hit.
SOUL MEETS CLASSIC:
The exceptionally talented artist has been enjoying great success with his new style of "Soul meets Classic" which was launched in 2017. Since then he has organised premium events in Germany and Austria, and has conquered the audiences on some of the famous stages like the Festspielhaus (Festival Hall) in Salzburg or the Olympic Hall in Munich.
In "Soul meets Classic" Mano gathers a phenomenal chamber orchestra on stage. The artist accompanies his own warm and gentle voice on the piano. But he has also enchanted his audiences during this series of concerts, together with orchestras such as the Salzburg Philharmonic Orchestra. Both Mano's solo performances on the piano as well as the star performances with his chamber orchestra are a highlight of every event – an evening with the guarantee of pleasure. The Emotional Voice.
In his new production titled "Sound of the Heart" which is now coming to the stage, Mano takes you on a magical journey of dreaming with open eyes! He presents his own soul-filled and emotional compositions. Let yourself be charmed by the unforgettable sound of his heart! Enjoy a stirring concert filled with emotions beyond words, a unique highlight!
Soul meets Classic:
https://youtu.be/Ta7I6LMUQCw/
https://youtu.be/74bzJ8wnUa0/
https://youtu.be/x78w17M0nn8/
Website:
www.manomichael.com
Wikipedia:
https://de.wikipedia.org/wiki/Mano_Michael
https://de.wikipedia.org/wiki/Mano_Ezoh
After many years working with the big labels Universal Music and Sony Music, MANO established his first independent music label "Mezoh Music" in 2014, collaborating internationally with those important music companies ever since.
His first album "Fly", released in 2015, produced in Munich and the USA, stormed the hitlists all around Europe and reached top placements in radio and TV charts and has once again proved Mano Michael´s exceptional talent.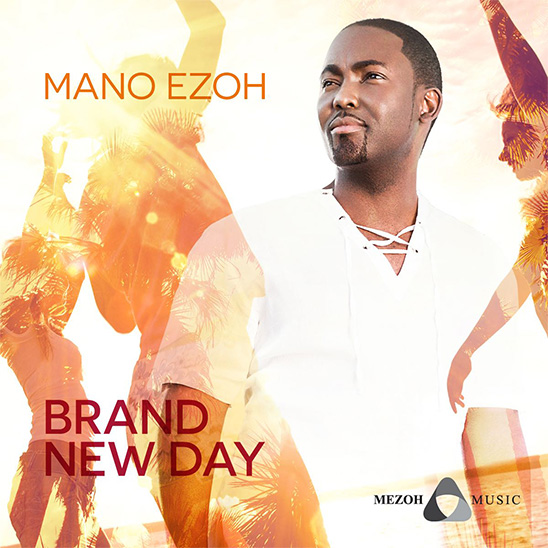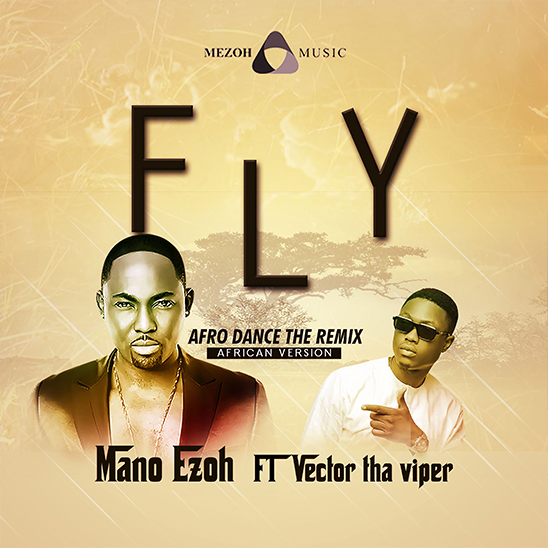 MANO – The Emotional Voice – presented another hit: "Amazing Grace". With the classic motivating melody of the traditional "Amazing Grace", the exceptional artist MANO creates with his talent and his soulful voice a sound that surpasses all standards. It's more than music – it's really an outstanding experience.
Links:
Songs:
https://www.youtube.com/watch?v=AgyPaVpgxiI/
https://www.youtube.com/watch?v=KyEBMFzjBUo/
https://www.youtube.com/watch?v=LQ8huDBeXMk/
https://www.youtube.com/watch?v=lqAsaPbcKjU/
https://www.youtube.com/watch?v=x78w17M0nn8/
https://www.youtube.com/watch?v=mVrNST78nUo/
https://www.youtube.com/watch?v=KOmC3XLR0qY/
https://www.youtube.com/watch?v=kE_ZO40-pLE/
https://www.youtube.com/watch?v=_foEtfYEW_g/
TV-Shows:
https://youtu.be/Mr0GxHhCE00/
https://youtu.be/WkHtk6oktno/
https://youtu.be/LEfh5UfX948/
https://youtu.be/Ma8kf9p-ibc/
Additional Links:
http://www.magistrix.de/news/musik/16084-celebrating-summertime
http://www.gala.de/stars/news/starfeed/sommerhits-2016diese-zehn-songs-machen-gute-laune_1469309.html